It is often reported that Australians are amongst the happiest people on earth.
Some experts claim it is the lack of pollution which keeps people smiling; others quote our booming economy as primary reason for people's contentment. We, on the other, tend to think that the reason why Australians are so happy and relaxed is because most spend their free-time outdoors.
Australians are renowned outdoor lovers; we love packing the car and heading off, spending a week-end sheltered under blissful waterfalls, or hiking in a national park, or diving and snorkeling on one of our splendid world class beaches.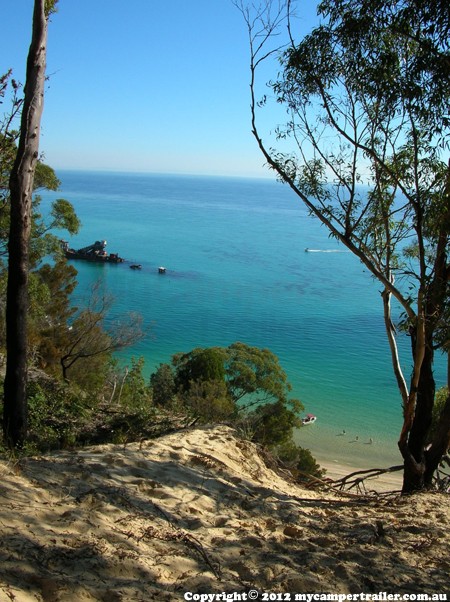 This great big country of ours seems to be custom built for camping!  Not only is the sheer number, and quality, of natural wonders second to none, but the huge open spaces means that going on an overland trip through Australia necessitates and overnight stay in the middle of nowhere. What may have started as pure necessity has turned into our country's most beloved past-time.
Camping in Australia has been an integral part of our existence since time immemorial. Crikey, even our most adventurous natives lived as one with nature for thousands of years, well before white man joined the party with ready made tents and trailers! There's no denying it…pitching a tent and building a log fire is about as Aussie as it gets, and is a sure fire way of promoting a healthy body and a peaceful spirit.
So what is it about camping that makes one so happy?
Well, for one, it's the connection with the outdoors that automatically lowers one's stress levels. Getting away from it all (from the stresses of work and paying the bills) allows one mind to truly wind down. The increased intake of Vitamin D, in the form of golden kisses from our Sun, is a fantastic stimulant for the happiness hormones. Moreover, camping is a great way to spend some quality time with family and friends. Harmonious relationships are the true essence of a happy life. It's easy to neglect our most precious relations when one is too busy with 'life'; but go out camping in the great outdoors and you'll have all the time in the world to chat over a cuppa and reconnect.
Something must also be said for our actual physical reconnection with Mother Earth. Sound too esoteric for your liking? Fine, we'll tone it down! Just consider this: spending even just one night under the stars, falling asleep to crashing waves, or the sound of crickets chirping, is one of the most relaxing things you could do. There's a certain vitality one feels when waking up outdoors, that is completely lost to those who only ever experience life behind four concrete walls.
Camping is also one of the most socially active things you can do. Making new friends and reconnecting with old ones is a breeze when you're away from all
external distractions.  Sure, we all go out to dinner or the pub with our mates, but places are usually full of people, and very loud, and all one ends up talking about is work, or the mortgage, or the football. Want to have a truly meaningful discussion with your mates?
Then we suggest you lose yourself into the bosom of Australia's wilderness; build a fire, share a bottle of wine and you'll see how much more intense your conversations will be.
Go on, just do it. Take your family camping on your next vacation and experience for yourself this most beautiful way of holidaying.